It is hard to believe that the first Burns Night took place over 200 years ago! Its popularity has grown over the years and is still going strong, not only across the Peninsula but throughout the world.
Celebrated on the same date, each year – January 25, the anniversary of the birth of the poet, Robert 'Rabbie' Burns – regarded as Scotland's own National Bard.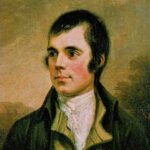 What to expect from a night in with the Bard.
Scottish food, drink, and verse are celebrated throughout the evening however undoubtedly the star of the meal is most definitely the haggis – Scotland's national dish served with neeps 'turnip' and tatties 'potatoes'.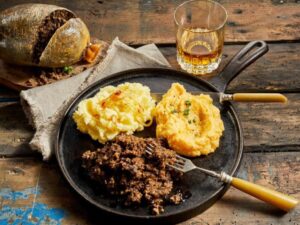 Haggis is a type of pudding traditionally composed of the liver, heart, and lungs of a sheep, minced and mixed with suet and oatmeal and seasoned with onion and spices. Today we also have the option of vegetarian or vegan haggis made from oats.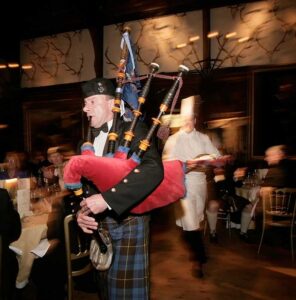 On the night itself, the beginning of the formalities is the piping in of the haggis, on a platter, to Burns' song 'A Man's a Man, For a' That'. When the haggis is set down on the table the pipes stop playing and the celebration begins…
Burns' ode 'Address to a Haggis' is recited before the haggis is carved and served to guests alongside a dram or nip, short for nipperkin, a small measure of whisky or wine, to raise a glass to the toasts to come. There's a bit more to it but we don't want to give the whole game away!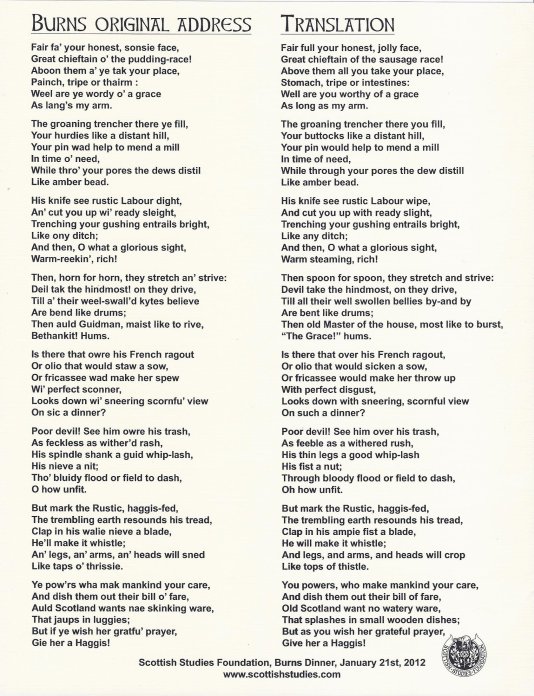 What follows is a mixture of both serious performances; in the songs and poems of Burns and The toast to Burns himself, before the evening is filled with raucous banter and laughter with the 'Toast to the Lassies' and their reply…
The 'Toast to the lassies' is designed to praise the role of women in the world today and is an extremely light-hearted affair! It does not have to be written quoting Burns but he is often referenced.
'A Reply from the Lassies' is a witty and dry humoured, but not offensive, response to the men. Quite often you will find that the speakers giving these toasts will collaborate beforehand so that they complement each other.
Toast to Burns Example:

Here's a bottle and an honest man –
What would ye wish for mair, man?
Wha kens, before his life, may end,
What his share may be o' care, man.
So, catch the moments as they fly,
And use them as ye ought, man.
Believe me, happiness is shy,
And comes not aye when sought, man.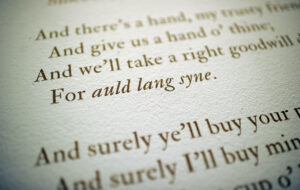 The event traditionally closes with perhaps the most famous of Burns' work a rendition of the song 'Auld Lang Syne' (Times long past) written in 1788.
If you find yourselves on the Peninsula on, or around the 25 of January it is well worth booking ahead and attending a Burns Supper experience. Check out our Eat & Drink section for places to eat on the Peninsula.
For those who want to gen up on the words before they go (also helpful at Hogmanay):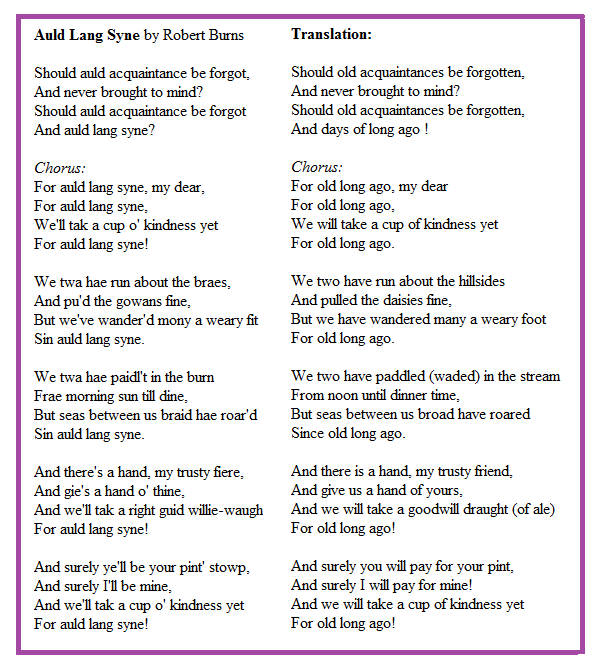 For all our blog topics click here