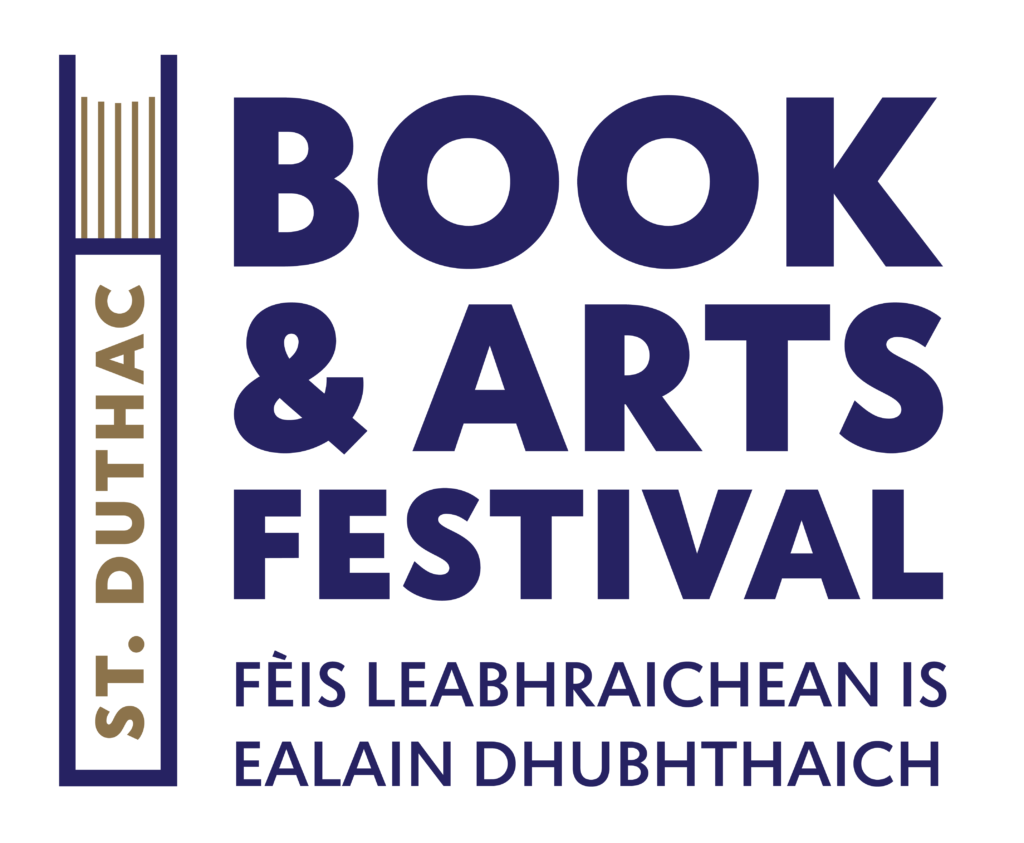 21st - 28th September 2022
About St Duthac Book & Arts Festival
STUNNING SECOND YEAR OF EVENTS ANNOUNCED BY ST DUTHAC BOOK & ARTS FESTIVAL, EASTER ROSS
21st – 28th September 2022
The St Duthac Book and Arts Festival, the first of its kind in the Easter Ross Peninsula, announces that tickets are on sale now for events taking place in and around the Royal Burgh of Tain this September 2022. This Festival brings together events for book, arts, and heritage lovers, in one neat package, including music, art, and of course writers of fiction, poetry and non-fiction, from its launch on the 21st of September in our Pop-Up Bookshop in the Clan Ross Room at the Royal Hotel, Tain, until its close on the 28th of September 2022.
The Book and Arts Festival proudly takes its name from the Patron Saint of Tain, St Duthac, once again shining a light on Scotland's oldest Royal Burgh, Tain, and the surrounding communities to celebrate our unique heritage as well as contemporary artists and authors. In addition to many published local authors, we are delighted to reveal that BBC correspondent and broadcaster James Naughtie, writer and storyteller Jess Smith, and award-winning Highland writer Cal Flyn will be part of the 2022 St Duthac Book & Arts Festival. We're also thrilled to be welcoming Hamish MacDonald as our Roving Poet, and Paul Murton – writer, television producer and director – widely known for his Grand Tours television series.
Throughout the festival, you can meet the Crime Worlds of the Caledonia Crime Collective, learn how to succeed in the publishing world with Margaret Kirk, participate in a Trial By Jury with Mark Bridgeman in the Tain Sheriff Court, go on photographic walks, learn horrible histories, jump and drum at the amazing Drumfun for kids and relax with the City Jazz Quartet for an evening of entertainment. And on Monday we are thrilled to announce a half-day event at the spectacular Balnagown Estate!
The Easter Ross Peninsula, with its spectacular beaches, trails and attractions, is a haven for explorers. The planned programme of events will take you on a journey across the peninsula, allowing you to immerse yourself in the written and spoken word through author events, workshops, arts and heritage trails and a Pop-Up Bookshop with a gallery in the centre of Tain.
Check out the website for the full programme and more information. Tickets are available online from our website and from the TDDT office in Tain.