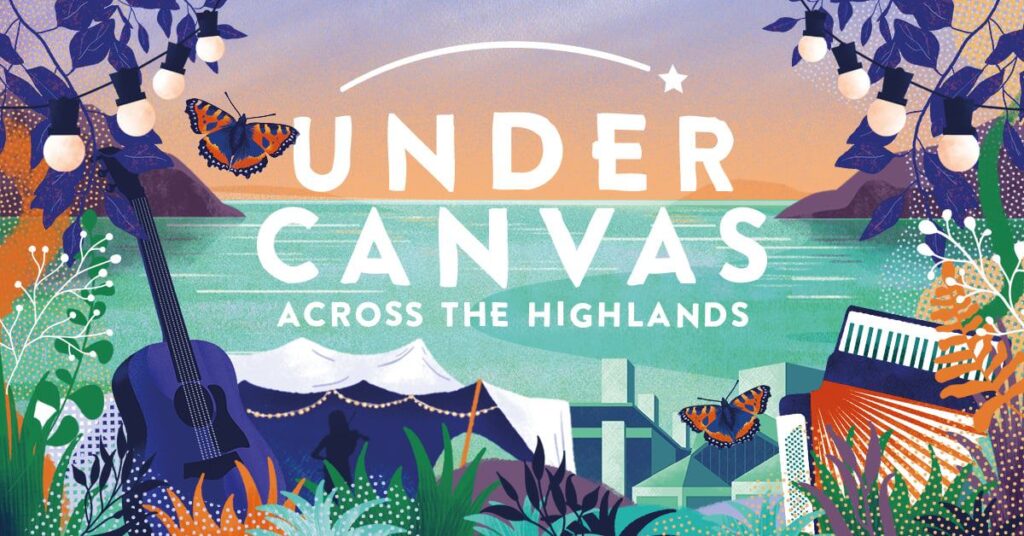 Tain
Tain Royal Academy,
Scotsburn Road ,
Tain,
Highland ,
IV19 1PS
About Under Canvas Across the Highlands – Tain
Eden Court's iconic summer festival pitches up Across the Highlands this July, starting out in Tain. Join us for two nights of world-class folk music, wood-fired pizza and local beers and spirits. Each night the Under Canvas House Band is joined by a guest artist, showcasing the finest traditional music Scotland has to offer.
Tickets can be reserved for £5 per person, which is redeemable against your food and drink bill, or can be donated to support Under Canvas Across the Highlands.
On Tuesday our guest artist is Malin Lewis, a talented young piper from the Isle of Skye.
On Wednesday the house band is joined by Anna Massie, one of Scotland's most acclaimed guitarists and fiddlers.
Find us on the grounds of Tain Royal Academy.
*Current government guidelines allow one household/extended household to sit at a table. Please take this into account when booking tickets.
Creative stuff for kids as part of Highland's Summer of Hope!
Whilst Under Canvas is in Tain, we'll be running workshops for children and young people too. Each workshop has a limited capacity, and you must sign-up in advance. If you'd like some more information about these, and you'd like to sign-up, please click here.
Summer of Hope is being delivered by Highland Council and Partners to ensure that our children and young people can have a creative and social summer.