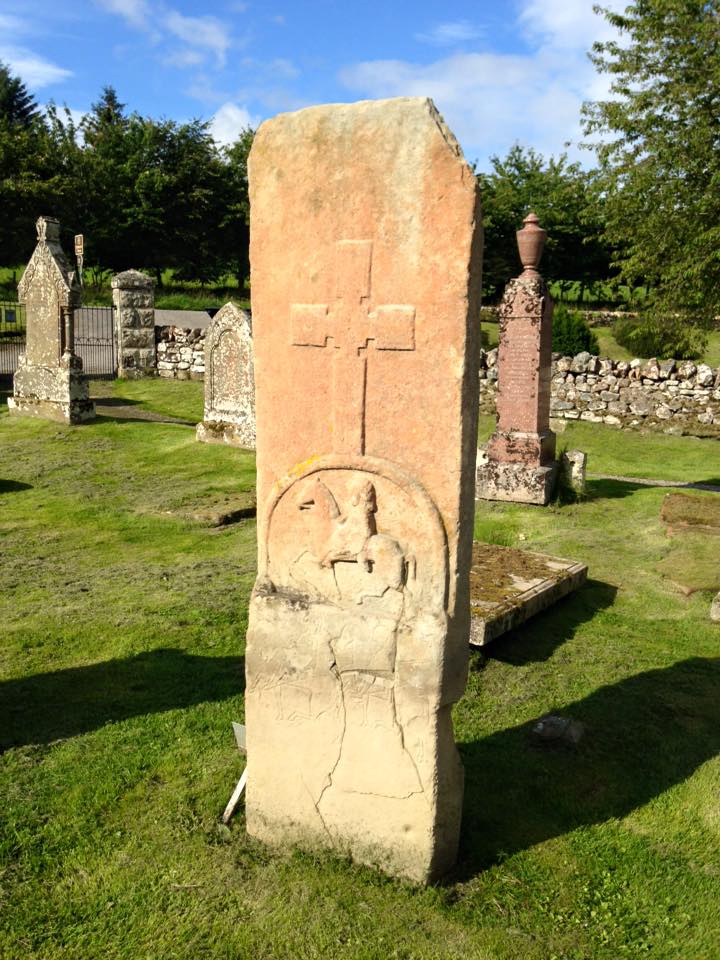 Edderton
Edderton,
Highlands,
IV19 1LB
About Edderton symbol stone (Clach biorach)
Clach Chairidh, alternatively named Clach Biorach (from Scots Gaelic, meaning 'the Pointed Stone'), is a Class I Pictish stone located in a field near the village of Edderton in Easter Ross.
This pointed pillar stone is likely to have been a prehistoric standing stone, an outlier for the nearby stone circle, which has been re-used as a Pictish symbol stone. Incised on its north face are two symbols, a salmon above a double-disc and Z-rod set vertically. Cordiner shows a circle below on the left, which is no longer visible but could have been part of a mirror.
This stone is part of the Highland Pictish Trail.