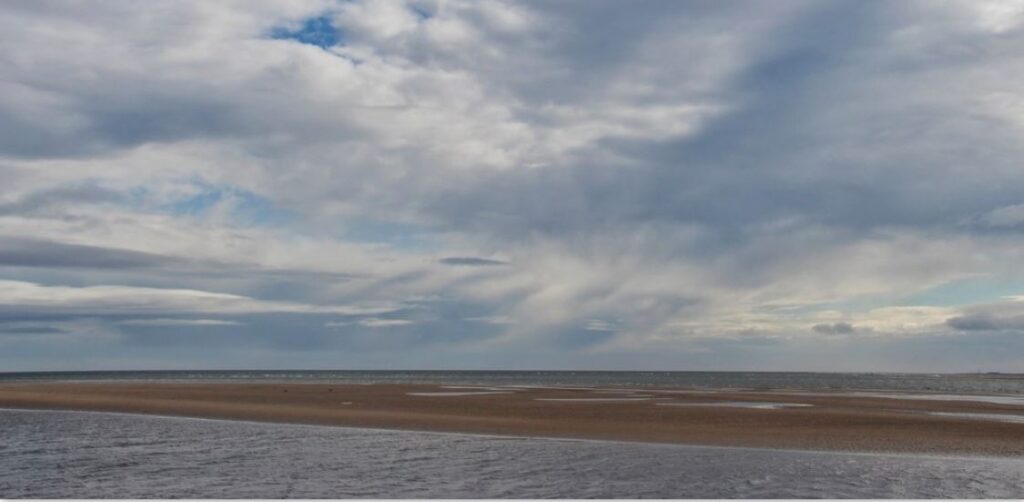 About Gizzen Briggs
The Gizzen Briggs is in reality a large sandbank stretching out from the point at Dornoch and almost linking up with the Morrich More region of the Easter Ross Peninsula on the opposite side of the Dornoch Firth at low tide.
When fully covered and there is a good breeze blowing, usually when a storm is coming, white-tipped breakers form a large white band revealing its position and a roaring sound can be heard in Tain if the wind direction is right.  According to folklore, the Gizzen Briggs are the remains of an attempt to build a bridge from Ross-shire to Sutherland.
A local legend tells that the chief of the Mackays was sent a box of worker fairies to build the bridge. The messenger was forbidden to open it, but curiosity got the better of him and he was immediately surrounded by hordes of fairies yelling "Obair, obair, obair," Gaelic for "Work, work, work".
The quick-witted messenger sent the fairies to weave ropes of sand... They are still there toiling away today at their impossible task. and sometimes, with the wind in the right direction, the roaring sound you hear is their lament to their never returning to their way of life.