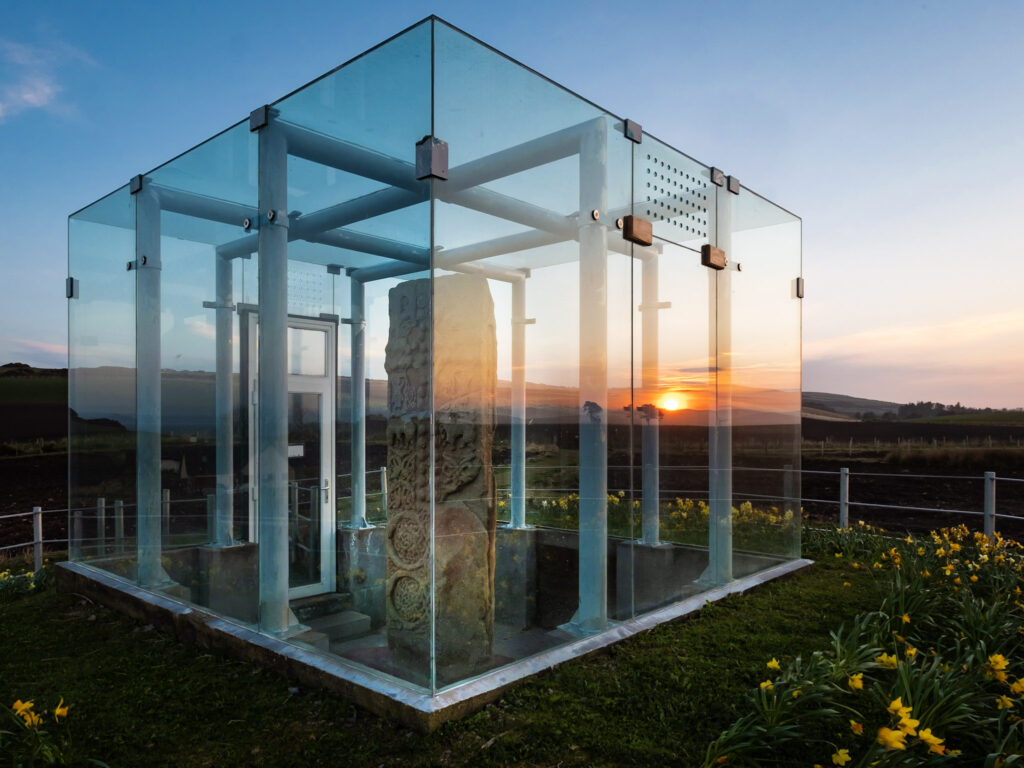 Seaboard Villages
Shandwick, The Seaboard Villages,
Highlands,
IV20 1XQ
About Shandwick Stone (Clach a' Charridh)
The Shandwick Stone or Clach a' Charridh stands encased in glass, in a magnificent location overlooking the sea near Shandwick, one of the Seaboard Villages on the east coast of the Peninsula.
This Pictish stone has origins dating back to 780 AD. It is a Class II stone, with the cross facing the seaward side, and the secular scene facing inland. The latter contains six panels, the first being a standard Pictish double-disc, the second being a Pictish Beast and the third being a possible hunting scene, with warriors depicted alongside an eagle, a boar, and various other creatures. The bottom three panels consist of woven patterns.
A layby has been provided not far away from the stone, and there is a path from the road.
This stone is part of the Highland Pictish Trail.
Facilities
Cyclists Welcome
Parking
Walkers Welcome