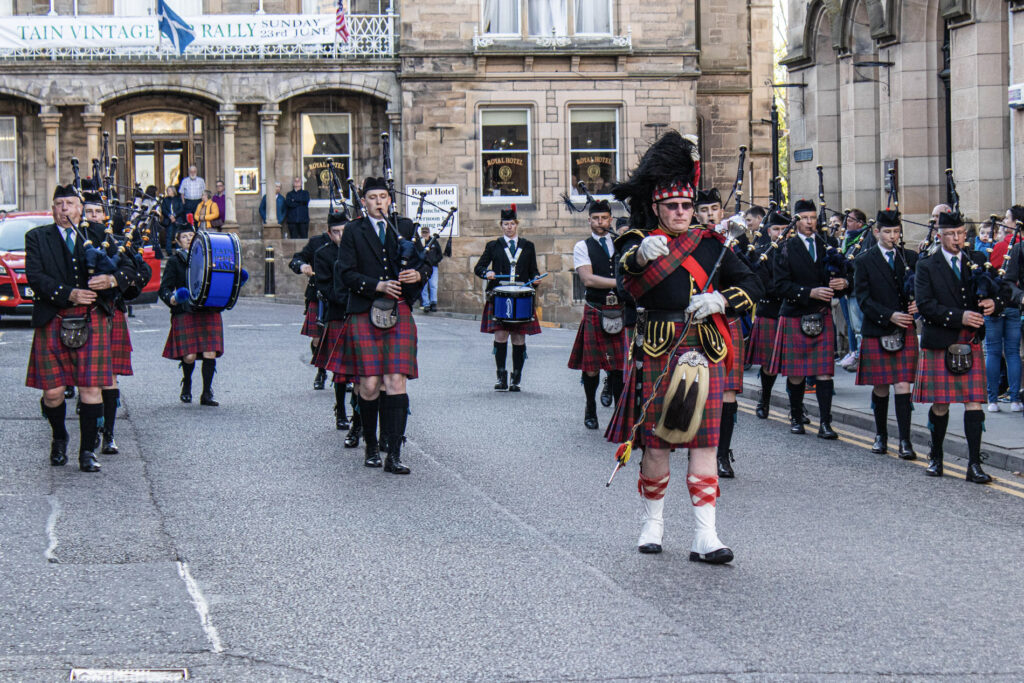 Tain
Tain,
Highlands,
IV19
About Tain Pipe Band
In the 1920's-30's the band were known as the Boy Scouts Pipe Band, however in the 1930s they reformed as the Tain Burgh Pipe Band. The Band stopped playing for the duration of the war but was resurrected in 1946 by old members and newcomers.
In 1995 some individual pipers and drummers playing as a group at various local venues, set up a committee and formed The Royal Burgh of Tain Pipe Band. Raising funds proved hard until uniforms and drums were provided by Mohammed Al Fayed (Harrods and Balnagown Castle) in 1996.
The object of the band is to promote an interest in Pipe Music, to entertain people and visitors, and to encourage the younger generation to build up an interest in music and their heritage.