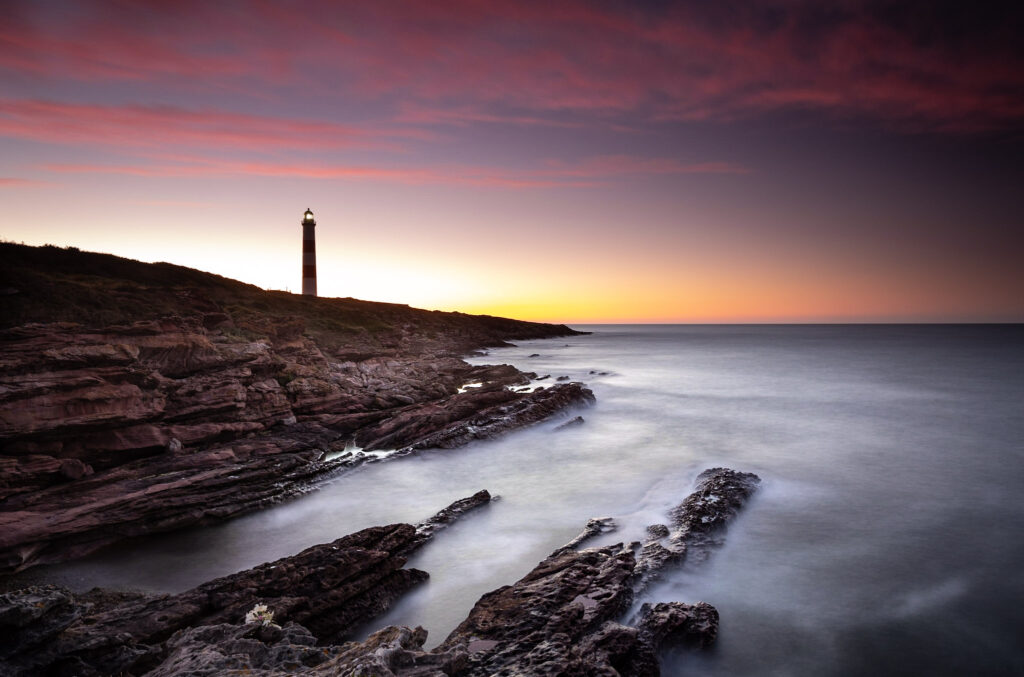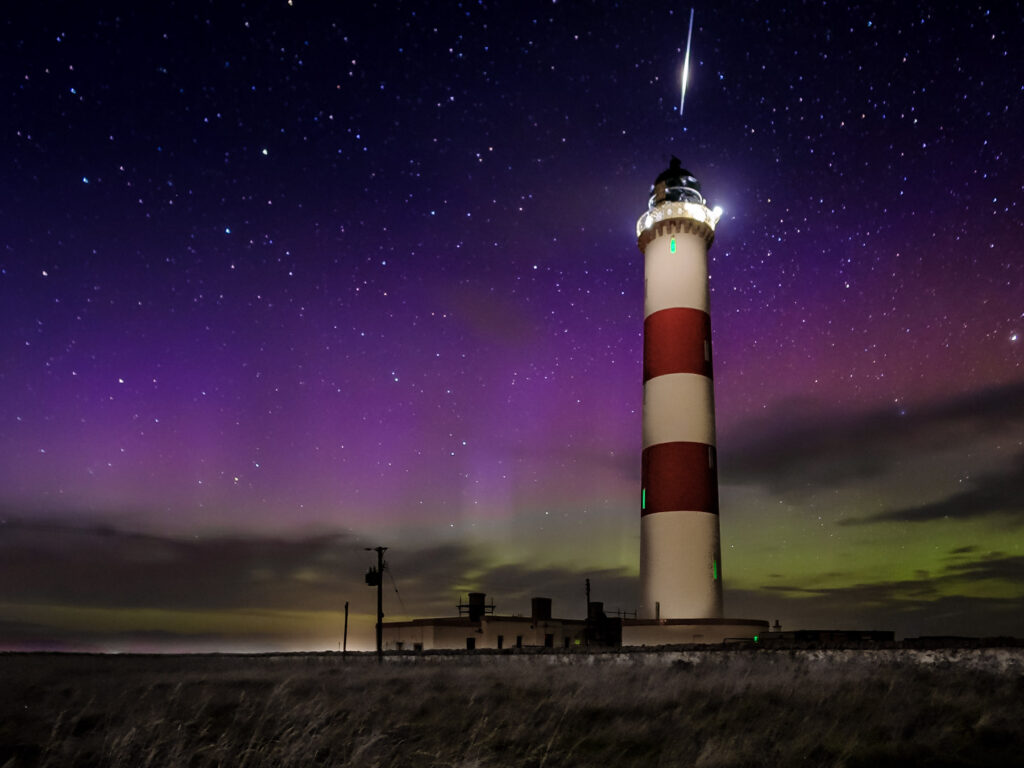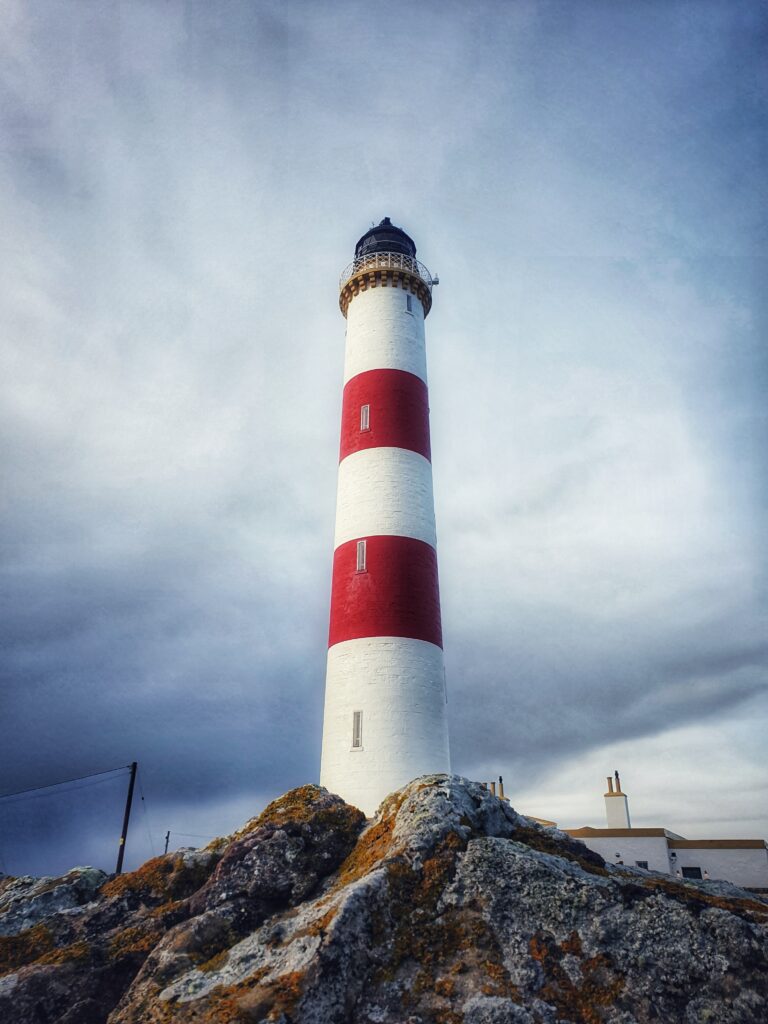 Portmahomack
Portmahomack,
Highlands,

About Tarbat Ness Lighthouse
The Tarbat Ness Lighthouse is located at the North West tip of the peninsula close to the picturesque fishing village of Portmahomack.
A storm in the Moray Firth in November 1826 saw the loss of 16 vessels and brought many applications for a lighthouse to be constructed at Tarbat Ness. The lighthouse is the third tallest in mainland Britain. It is more than 40 meters high and was engineered, in 1830, by Robert Stevenson, who was the uncle of novelist Robert Louis Stevenson.
According to local folklore, the area where the lighthouse now stands was used as a place for witches and their covens to meet.
This part of the Peninsula is a great place for watching the sea, especially in late summer and autumn after north-easterly gales. Huge numbers of Gannets, Kittiwakes and auks, with smaller numbers of shearwaters and skuas, can be seen.
It is a particularly good spot for Little Auks after strong northerly winds. It is also the best autumn migration site in the area, though the conditions have to be just right. Warblers, Redstarts, and Pied Flycatchers are regular with the occasional rarity like a Black Redstart, Red-breasted Flycatcher, Red-backed Shrike, Wryneck or Richard's Pipit.