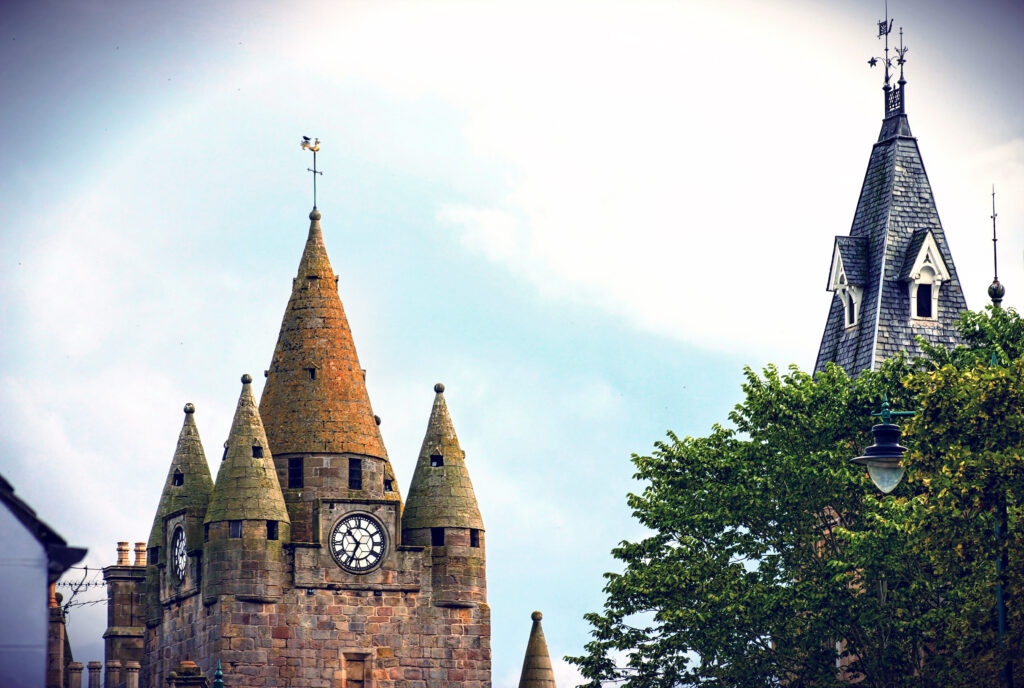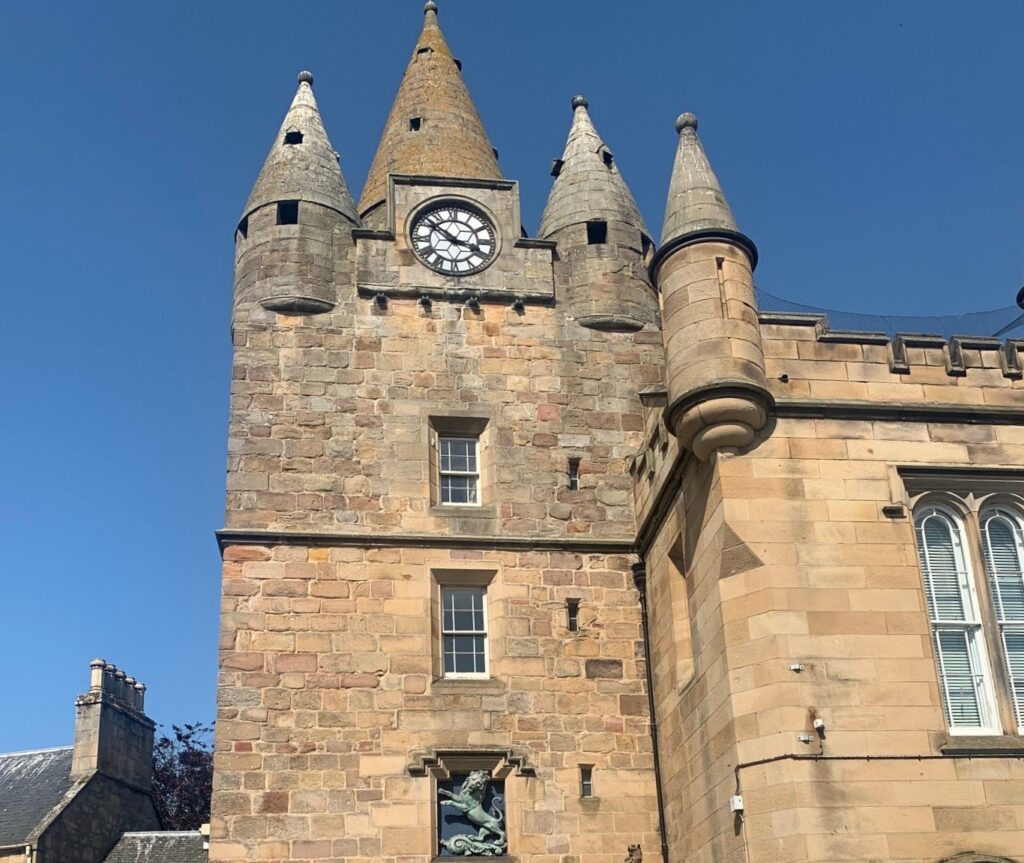 Tain
Tower Street,
Tain,
Highlands,
IV19 1DZ
About The Tolbooth Tower
When walking around or driving slowly through Tain you will notice one of the main features of the High Street is the grand Tolbooth Tower.
The first Tolbooth tower was built in 1630 and it housed court offices and a jail. It was here that taxes and tolls were collected from traders. Sadly this tower was badly damaged in a storm and the construction of what you see today began in 1706.
Built in Tain stone, by the famous local architect Alexander Stronach (his surname is the Gaelic word for mason) who worked for Lord Tarbat around the Cromarty Firth area. The Tolbooth construction was largely complete in 1708 with the upper works completed in 1733.
When you enter the tolbooth you see a stone turnpike staircase that leads to the upper floors. The top room was use as a prison. It has a stone vaulted roof, tiny door and windows. If you continue up the stairs a small door leads out onto the roof which has 4 corner turrets and a central turret. The central turrett houses a bell made in Holland in 1630 for the original tolbooth building. It also houses the clock which you can see on 3 faces of the tower. The present clock is from 1877 with a rebuild in 1965 by local jeweller Neil D Forbes.
Such stone belfry roofs as featured on the Tolbooth seem to have been a local speciality. Two others are known, all on churches on the Peninsula, a conical-roofed tower at Kilmuir Easter dated 1616, a remarkable domed belfry at Tarbat Old Church, Portmahomack.
Outside of the tolbooth tower sits the Old Mercat Cross and the tower is joined onto the New Court House building which was constructed in 1848 and designed by Thomas Brown.