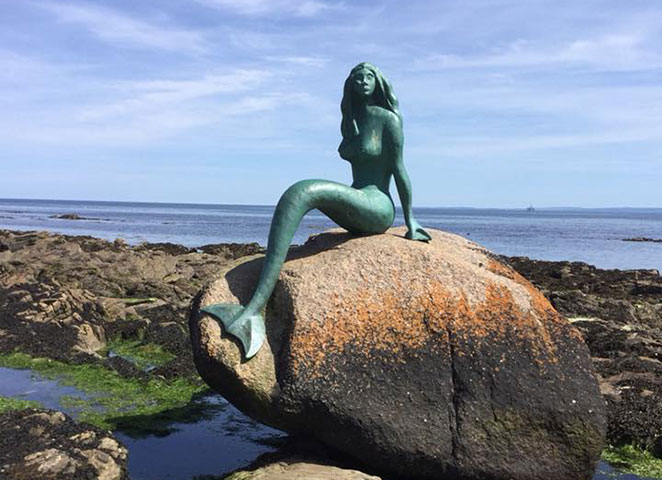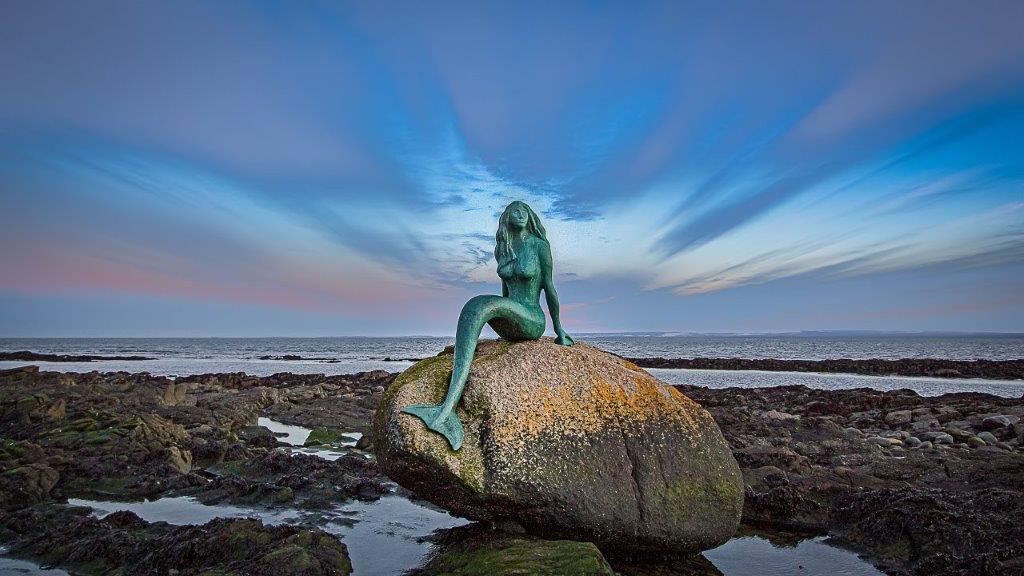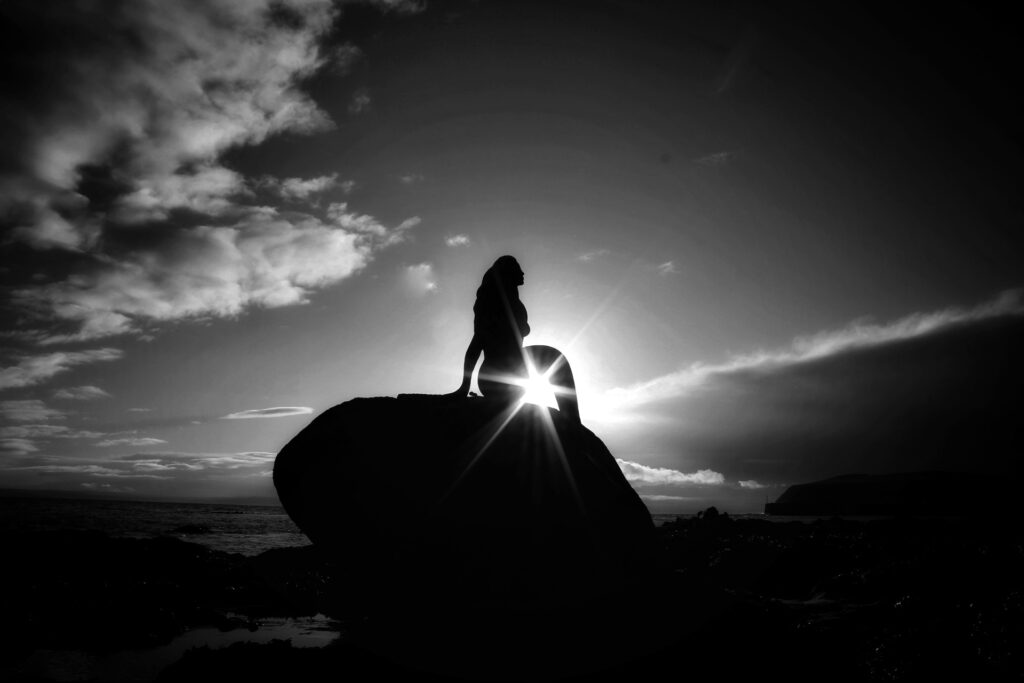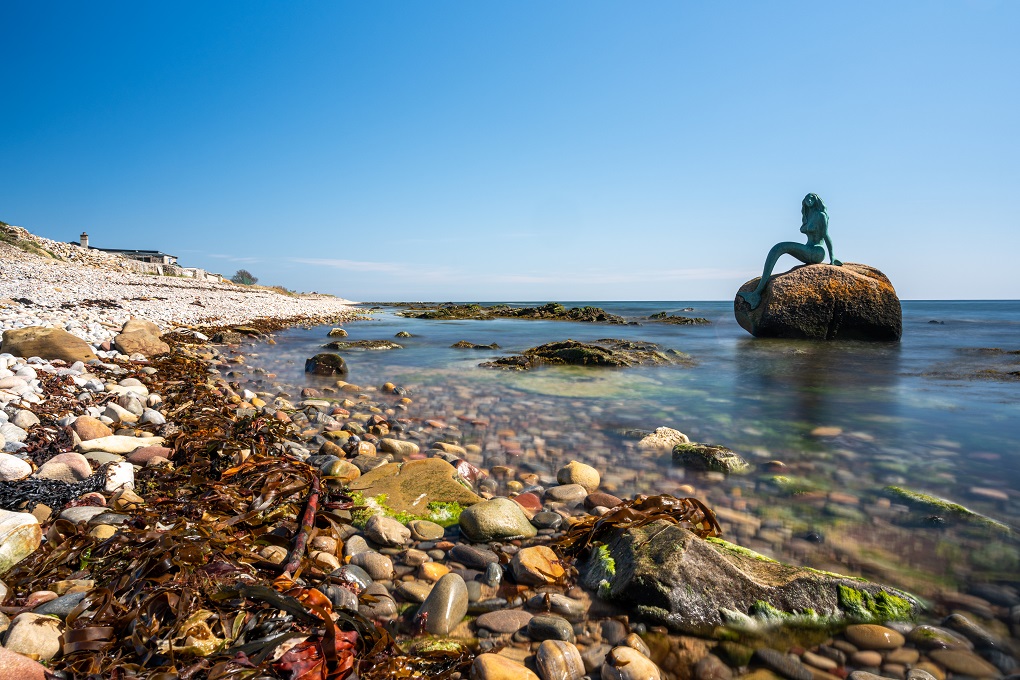 Seaboard Villages
East Street,
Balintore,
Highlands,
IV20 1UA
About Mermaid of the North
In 2007, the Highland year of Culture, a local artist Steve Hayward, from Hilton, sculpted the 10ft bronzed wood mermaid statue. The Mermaid of the North sits on a rock- named "Clach Dubh" (black rock in Gaelic) - in the Seaboard Village of Balintore.
Sadly, in 2012 the mermaid was damaged by a severe storm. Originally made from wood and resin, she was not strong enough to withstand the stormy weather. In 2014 The Mermaid was replaced with a bronze cast model; this was aided with a grant from the SSE.
The Mermaid's origins are deep-rooted in the Peninsula folklore; legend tells that once a fisherman stole a beautiful mermaid away to be his wife and hid her tail. Years later, after bearing his children, she found her tail and escaped back to sea, returning regularly to the shore to bring fish to her hungry children.
Every year the Mermaid of the North entices many tourists to the area, and she is greatly valued by the locals.
The Mermaid of the North is part of the area's Seaboard Sculpture Trail, which includes several other sculptures related to the sea, such as three giant salmon and three slate monuments.