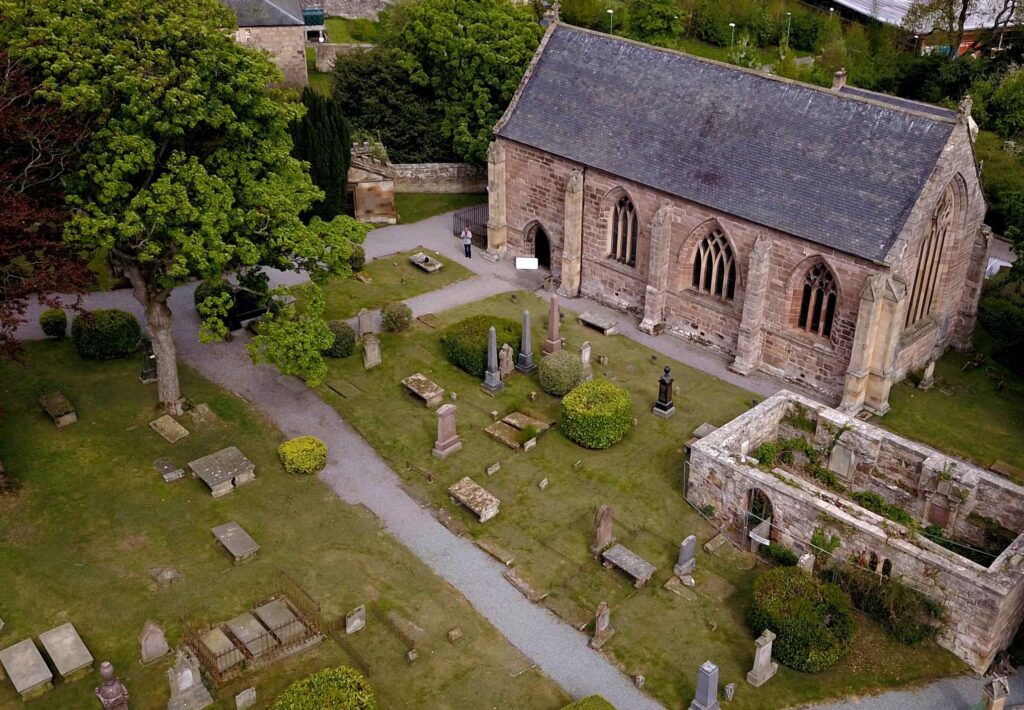 Tain
Castle Brae,
Tain,
Highlands,
IV19 1AJ
About Ruins next to Collegiate Church
Tain is unusual in Scotland for the rare distinction of having upstanding remains of three medieval kirks or chapels.
Each of these owes its existence to the respect, amounting to veneration, in which men and women of previous times held St Duthac.
In the kirkyard, in the town of Tain, are the ruins of a chapel, much rebuilt and most recently the burial enclosure of the Rosses, described by James Shand in 1815 as the Ross Chapel.
It is almost certainly the chapel destroyed by fire in 1427 or 1429 when the MacNeills' of Creich defeated the Mowat's of Freswick. Slaughtering one's enemies in kirk was such a common feature of Highland history that the traditions often became confused. In this disaster, some of the saint's relics and a number of charters and registers of the neighbouring Abbey of Fearn were lost.
This chapel is likely to be the building referred to in the Balnagown papers in the complaint of 1588. In the later medieval period, it could have served both as a chapel and a song school.
Find out more about The Collegiate Church and St. Duthus's Chapel, the Ruins on the Links.