It was so hard to narrow it down to only a 'Top 10' Easter Ross Peninsula must-sees and dos – however, we got there in the end.
The list is in no particular order but features some of the things that Peninsula HQ have been told you love about this area! From relaxing (and adrenaline-boosting) leisure activities to historical sites and coastal wildlife our Peninsula has it all, no matter what time of year – we've got you covered!
At Number 10: Wildlife and Walks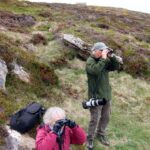 Nature is abundant on The Peninsula – if you follow our coastline there are good views throughout and the opportunity to spot seabirds, dolphins and seals. Our loch and woodland walks allow you relaxing strolls through canopies of ever-changing colour schemes and if you are really lucky you can spot a capercaillie and pine marten.
At Number 9: Picts on The Peninsula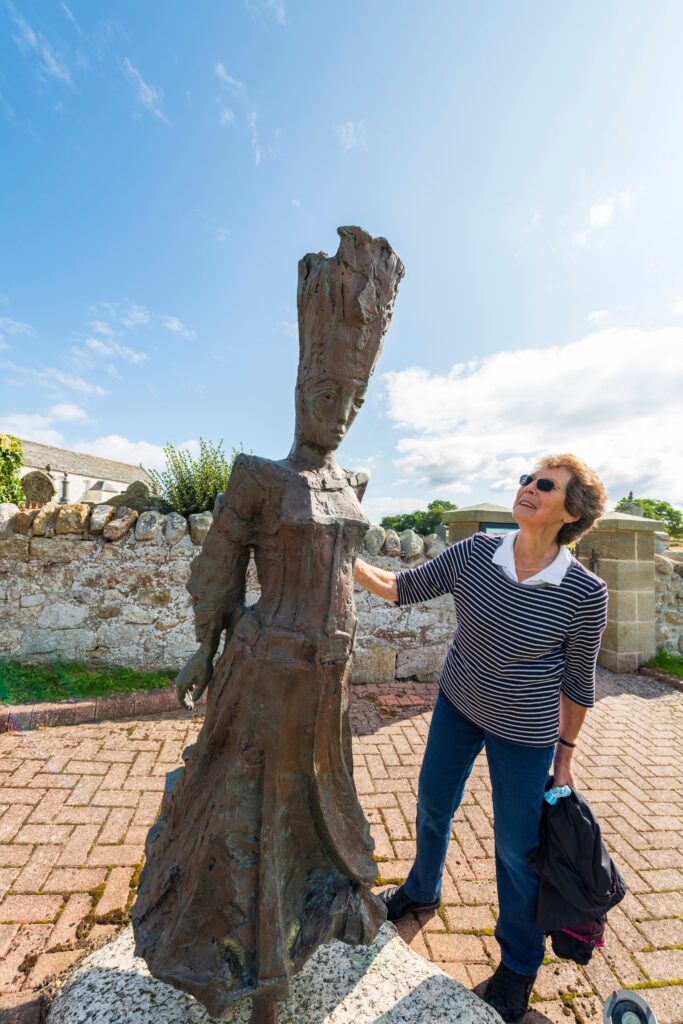 Step back in time with the Highland Pictish Trail. The Peninsula was an important centre of art and religion not just in Highland but in European terms. Explore and discover the lost world of a major Pictish monastery and the intricately carved stones which are thought to mark its sacred territory. It only takes a day to complete this part of the trail and there are lots of little villages to visit on the way too. It is recommended to visit the Tarbat Discovery Centre first which will help set the other Pictish sites in context.
At Number 8: Find the Perfect Beach
All our beaches have unique features which make it hard to pick just one out. On our beaches, you can choose to have the sand between your toes or pebbles beneath your feet. They are the perfect place for paddling or rock pool fishing and an idyllic spot to watch the sunset or rise depending on your location.
At Number 7: Meet the Mermaid of the North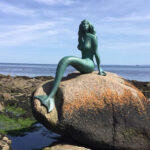 Our mermaid sits on a rock- named "Clach Dubh" (black rock) – in the Seaboard Village of Balintore. As the tide ebbs and flows she is either submerged in the water or out in full view of passers-by. Loved by locals and visitors alike.
At Number 6: Tarbat Ness and The Tarbat Peninsula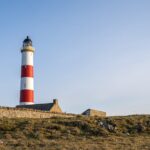 The Tarbat Peninsula and its headland lie at the most northerly point of the larger landmass of the Easter Ross Peninsula. It is home to a majestic lighthouse and links two former fishing villages of Portmahomack to the west and Rockfield to the East. The Peninsula divides the Dornoch Firth and the Moray Firth.
At Number 5: The Oldest Royal Burgh in Scotland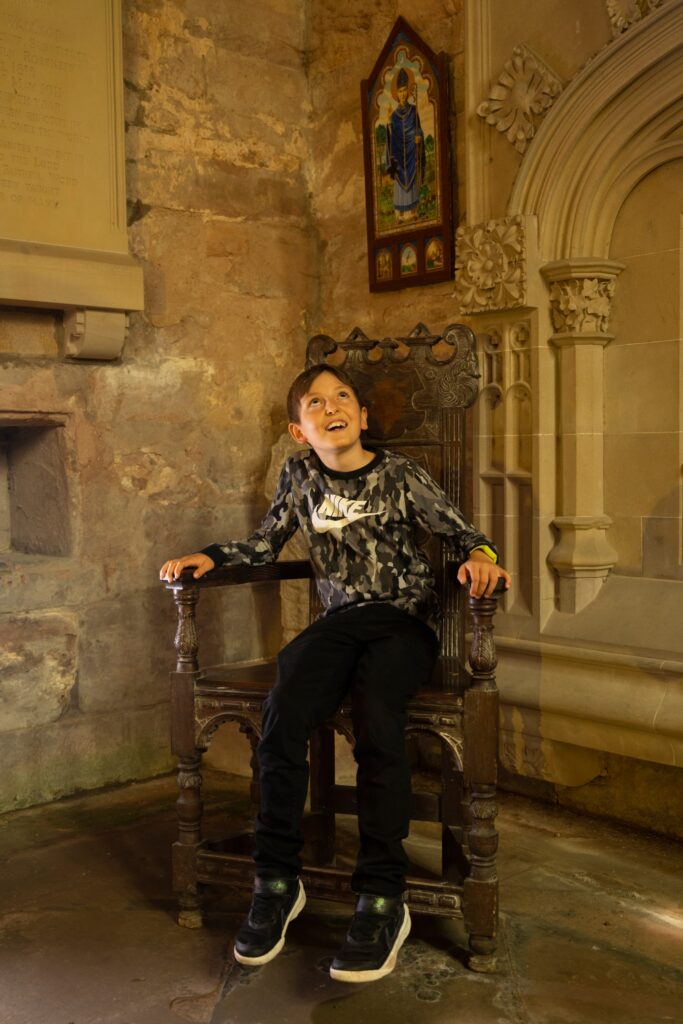 Tain is the Peninsulas Market Town. Tain is unusual in Scotland for the rare distinction of having upstanding remains of three medieval kirks or chapels – each one owes its existence to the respect, amounting to veneration, in which men and women of previous times held St Duthac. Get your historic bearings by starting your visit at the Tain & District Museum and Clan Ross Centre.
Wander through the Rose Garden and sit awhile. If you time it right there are outdoor markets held here, throughout the year on the 3rd Saturday of each month from May to November.
At Number 4: Whisky and More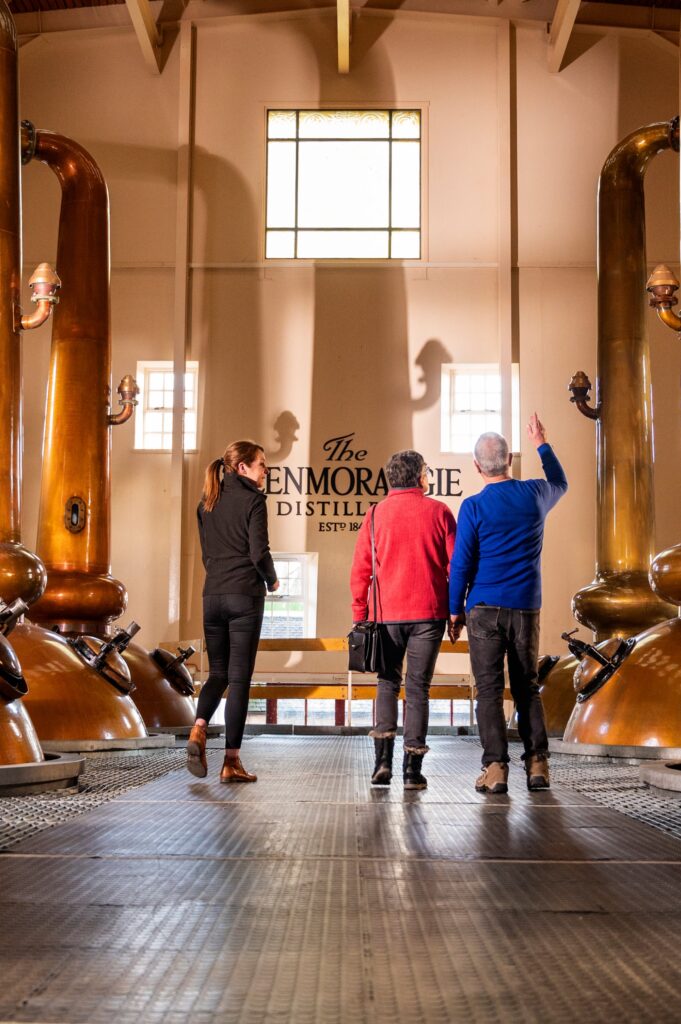 Single malt whisky has been crafted on the Easter Ross Peninsula for over 250 years so it's well worth a taste! More recently The Peninsula has become home to artisan handcrafted Gin and Vodka too.
Our most famous distillery, Glenmorangie, takes its name from Gaelic Mòr na Sìth, which the company translates to "glen of tranquillity." When you visit The Peninsula you will understand why!
At Number 3: Tee off in style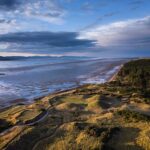 The Peninsula is home to two golf courses, with others close by. Tain Golf Club is a championship 18-hole links designed by Old Tom Morris and Portmahomack Golf Club is a links-style, 9-hole course and offers an excellent golfing experience for players of all standards.
At Number 2: Art and Culture Fix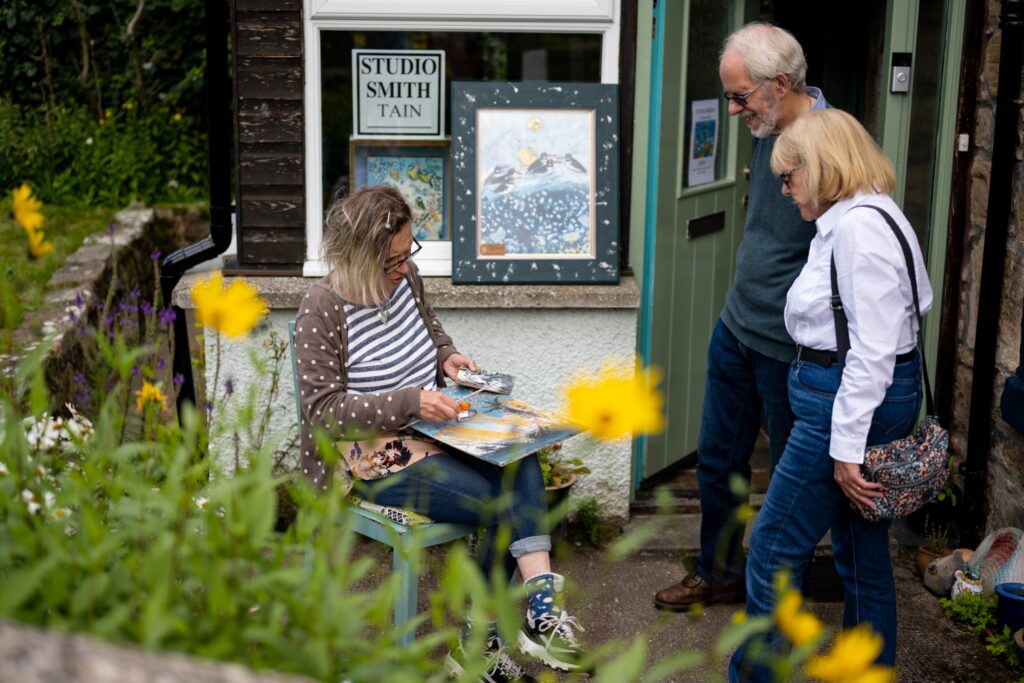 The Peninsula is home to several unique local makers, designers and sellers of pottery, silver, art and crafts. Dotted around our town, in our villages and along our country lanes, you will find galleries, studios, a baking bothy and retail shops. Whatever your passion you are bound to find the perfect place to browse and buy.
At Number 1: Catch a Perfect Sky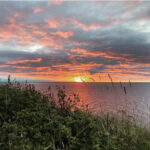 Our magnificent skies are wide open all year round. We have had the most amazing auroras lately and we think it's going to be a bumper autumn and winter season for the Northern Lights. Come stay with us and enjoy the view – all you have to do is look up!